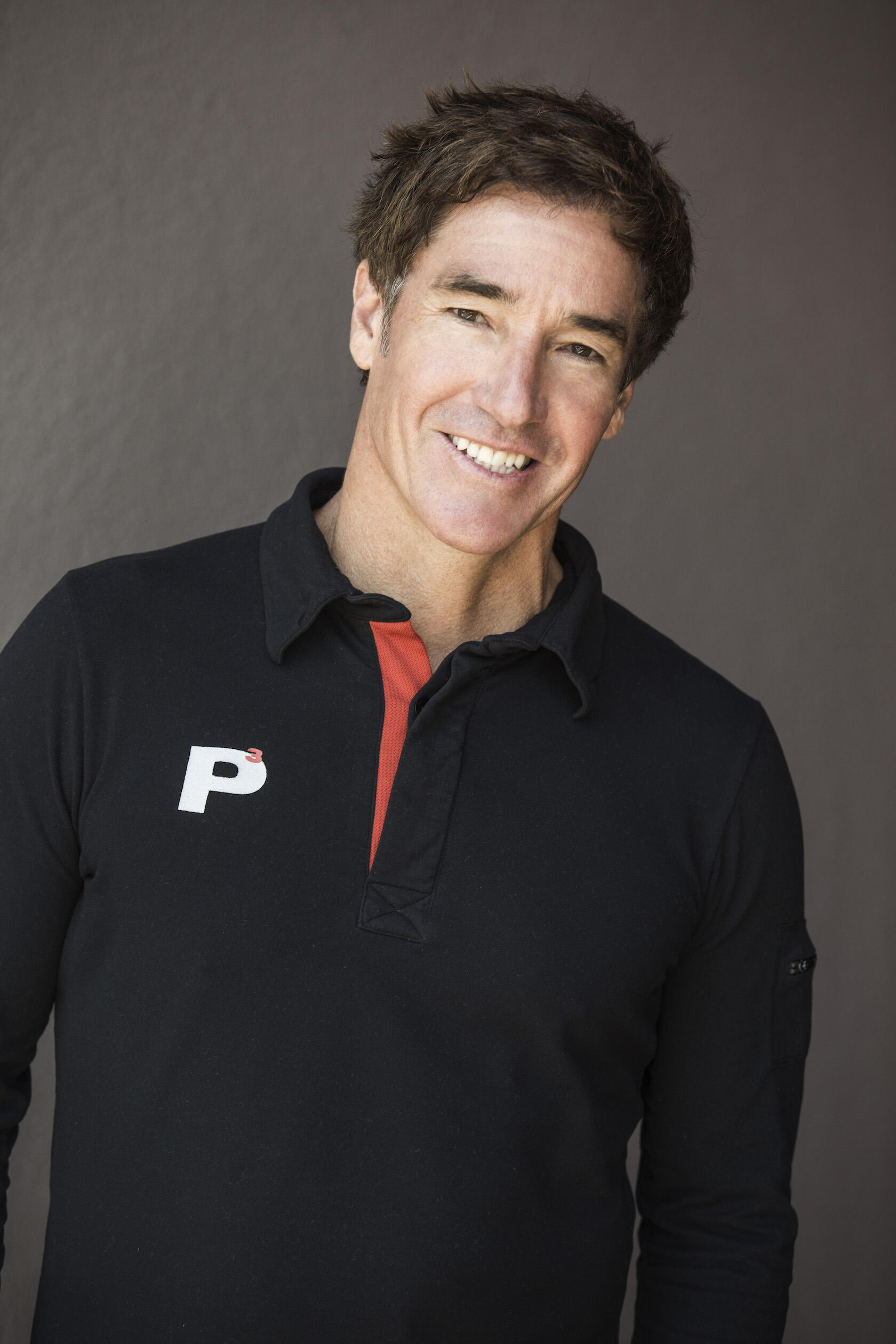 MARCUS ELLIOTT
Founder and Director
Dr. Elliott is a Harvard trained physician specializing in performance enhancement and the development of elite athletes. As Founder and Director of P3, he is dedicated to applying cutting edge science for optimal athletic achievement. He has trained some of the world's best athletes including those at the U.S. Olympic Training Center, the Australian Institute of Sport, and the Sports Science Institute of South Africa. Since 1998, Dr. Elliott's primary focus has been on peak performance and injury prevention in U.S. professional power-based sports, including baseball, basketball, football, and soccer. Recently, Dr. Elliott was  appointed the 12th Annual Augustus Thorndike Lecturer at Harvard Medical School for his pioneering work in sports science. As the 2019 Thorndike professor, he joins a handful of other luminaries in sports medicine, including Dr. James R. Andrews (2012), Dr. Neal S. ElAttrache (2014), Dr. David W. Altcheck (2016).
Starting in 1999 and continuing through their Super Bowl drive, Dr. Elliott was the physiologist and injury prevention specialist to the NFL's New England Patriots. He was widely credited with reducing muscle injuries in the Patriots and has completed NFL sponsored research leading to recommendations on optimal conditioning and injury prevention strategies. He is also a sports science consultant for a number of professional organizations, and was Major League Baseball's first-ever Director of Sports Science and Performance with the Seattle Mariners. 
Dr. Elliott is an internationally renowned leader in the field of sports science, a highly acclaimed speaker and serves on several boards in the sports and performance nutrition fields. He resides in Santa Barbara with his wife Nadine and three children.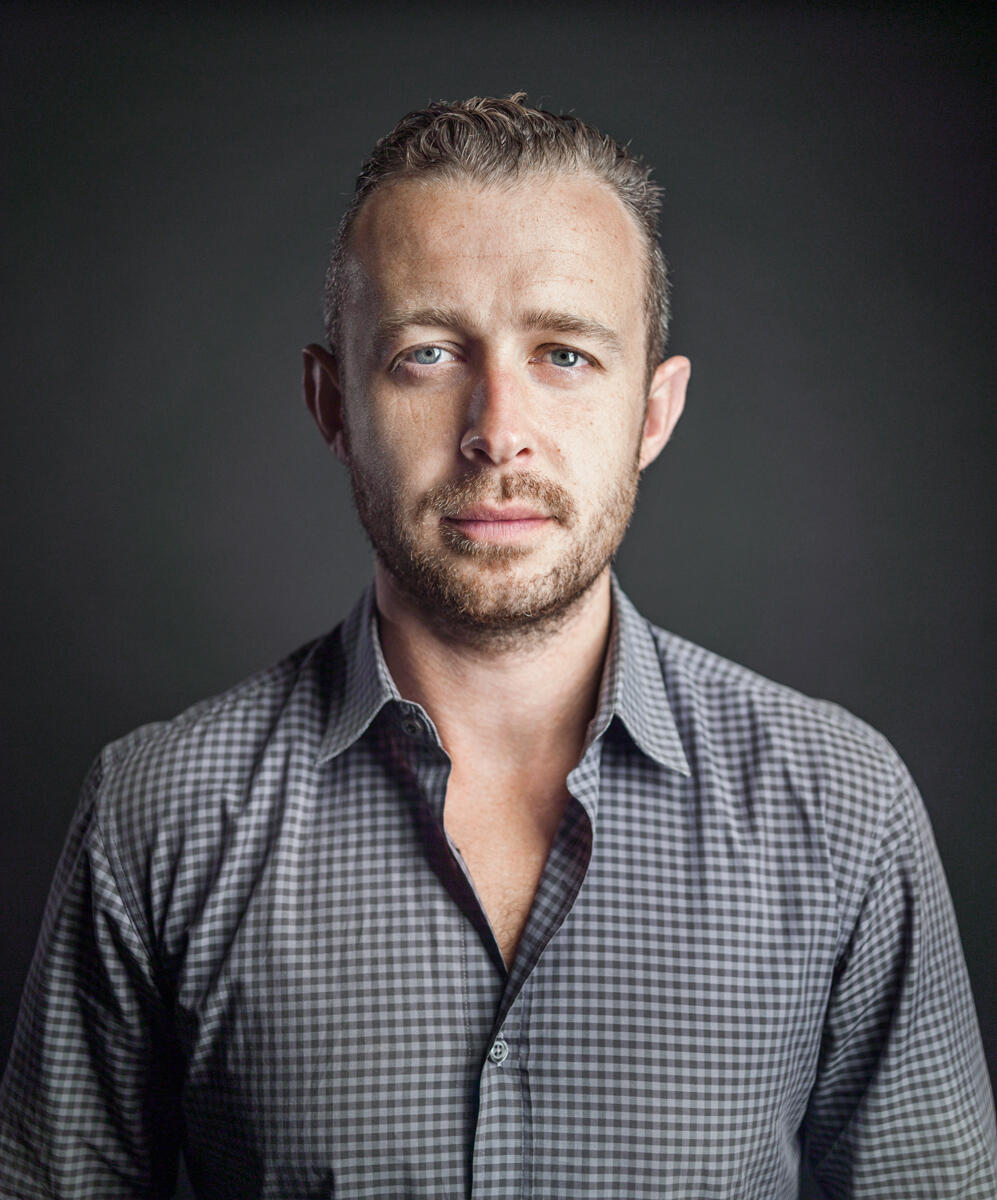 Adam Hewitt
General Manager
Adam started at P3 in 2010 and currently serves as our General Manager. He has a comprehensive understanding of P3's applied sports science methodologies and acts as an important link to athletes, team executives, agents, and global business partners. Adam's role involves facilitating and driving collaboration amongst P3 team members, and working closely with our founder to develop and manage strategic business partnerships. Adam graduated from the University of California Santa Barbara with a Bachelor of Arts degree in Communication.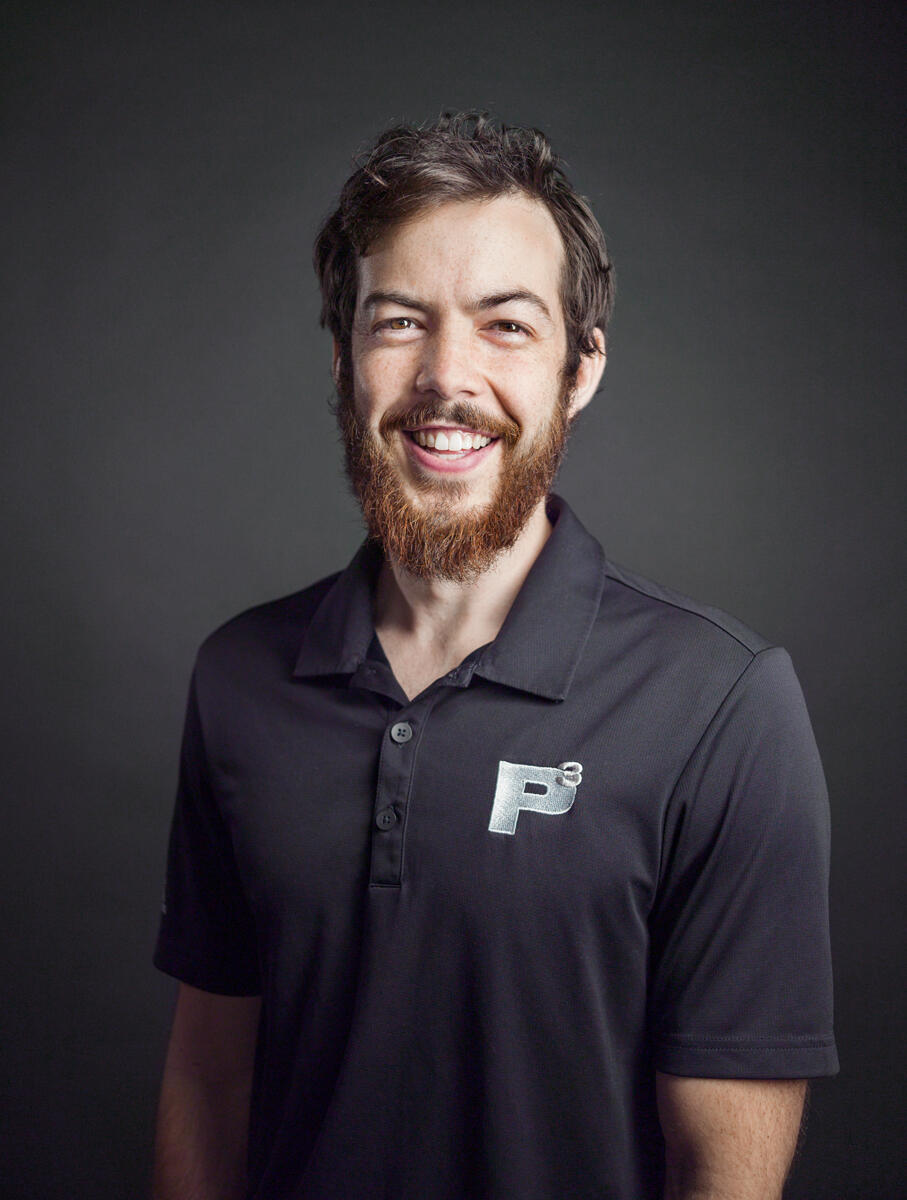 Eric Leidersdorf
Director of Biomechanics
Eric has had an enduring interest in studying the science behind athleticism. As an undergraduate at Stanford University, he helped conduct research on the impact of emerging technologies on strength gains in athletes and later went on to major in Biomechanical Engineering. Since joining the P3 team in 2012, Eric has primarily worked with sports science applications with a focus on training and biomechanical assessments of our professional athletes. In 2014, Eric was promoted to Director of Biomechanics at P3 and has led our assessment and research initiatives utilizing force plates and 3D motion capture technology. Eric oversees a team of biomechanical engineers at both P3 locations. Eric recently earned a Master of Science in Data Science at Columbia University and is leading P3's data analytics efforts to develop new insight into athletic performance and injury mechanisms.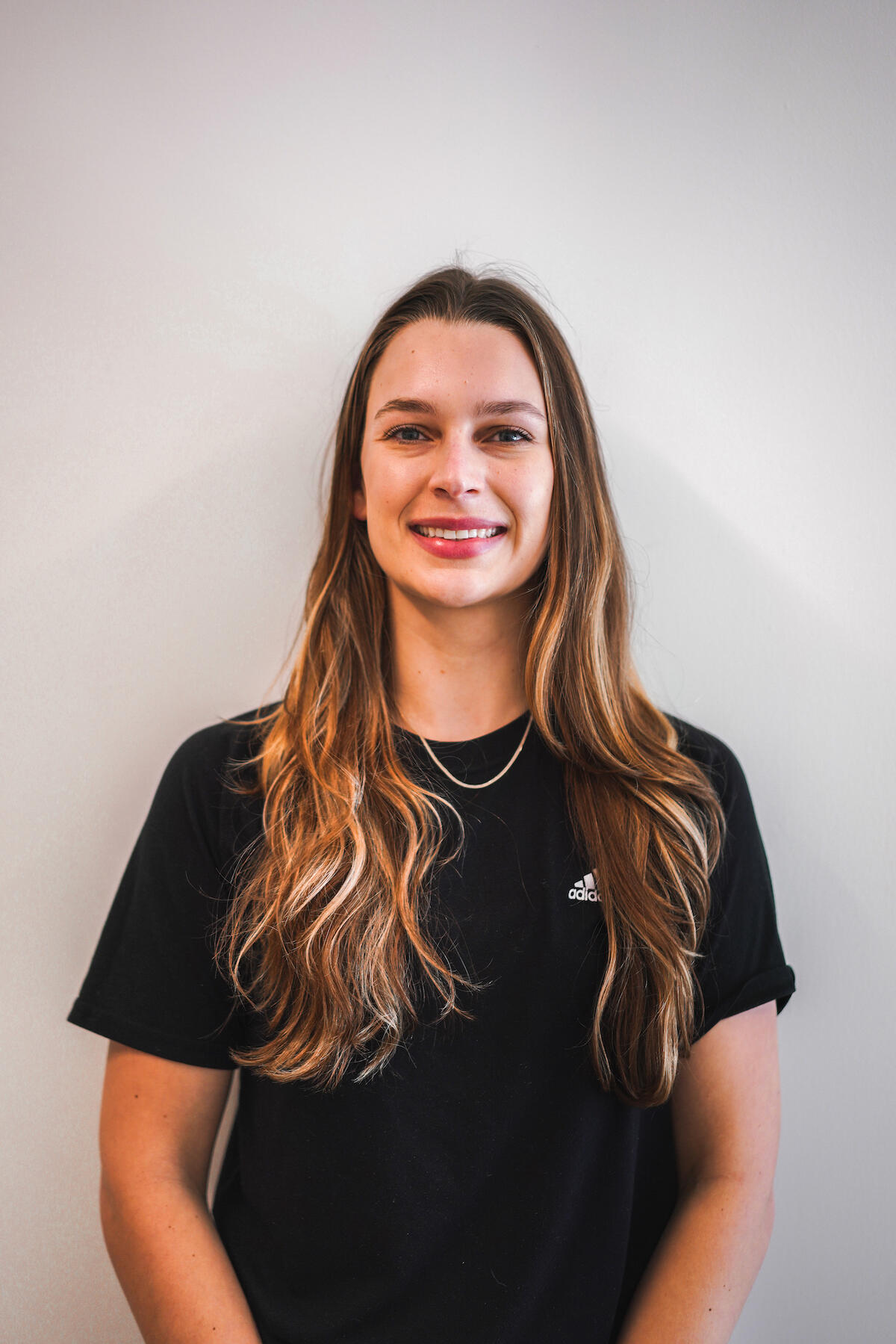 Leah Borkan
LEAD BIOMECHANIST - ATL

Leah joined P3 in 2018 and has since been promoted to the position of Lead Biomechanist - ATL. Leah leads the assessment of all athletes at P3 Atlanta and works closely with our team partners to interpret and share assessment findings. Leah holds a Bachelor of Science, Cellular Biology and Neuroscience from Montana State University-Bozeman. During her time at Montana State, Leah worked as a Lab Research Assessment in Movement Science Lab and also as a Strength and Conditioning Intern.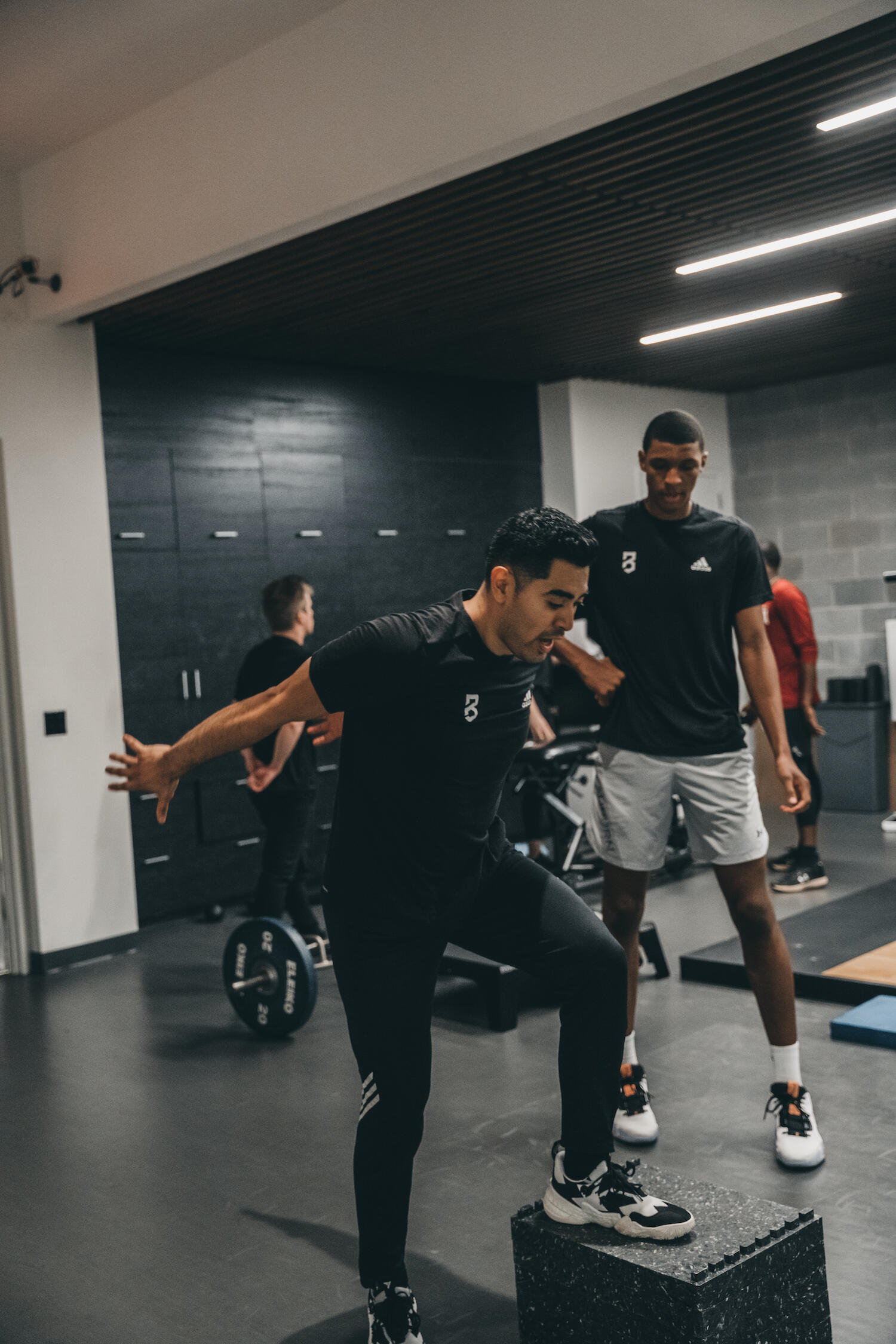 Eddie Dimas
Performance Coach

Eddie Dimas joined P3 in 2018 after completing an internship with Ohio State Men's Basketball. Armed with a Master of Public Health degree and a Bachelor of Science in Exercise Science from Grand Canyon University, Eddie established a strong foundation in evidence-based training principles.
Throughout his tenure at P3, Eddie collaborated with a diverse range of athletes, spanning from high school to professional levels. Notably, some of Eddie's initial high school athletes in Atlanta have since transitioned to competing in the NBA, a testament to his impactful guidance.
Starting in 2021 and extending through the 2023 season, Eddie served as the Associate Director of Sports Performance for Georgia Tech Men's Basketball. His multifaceted experience and unwavering commitment to athletic development have left an indelible mark on the teams and athletes he has worked with.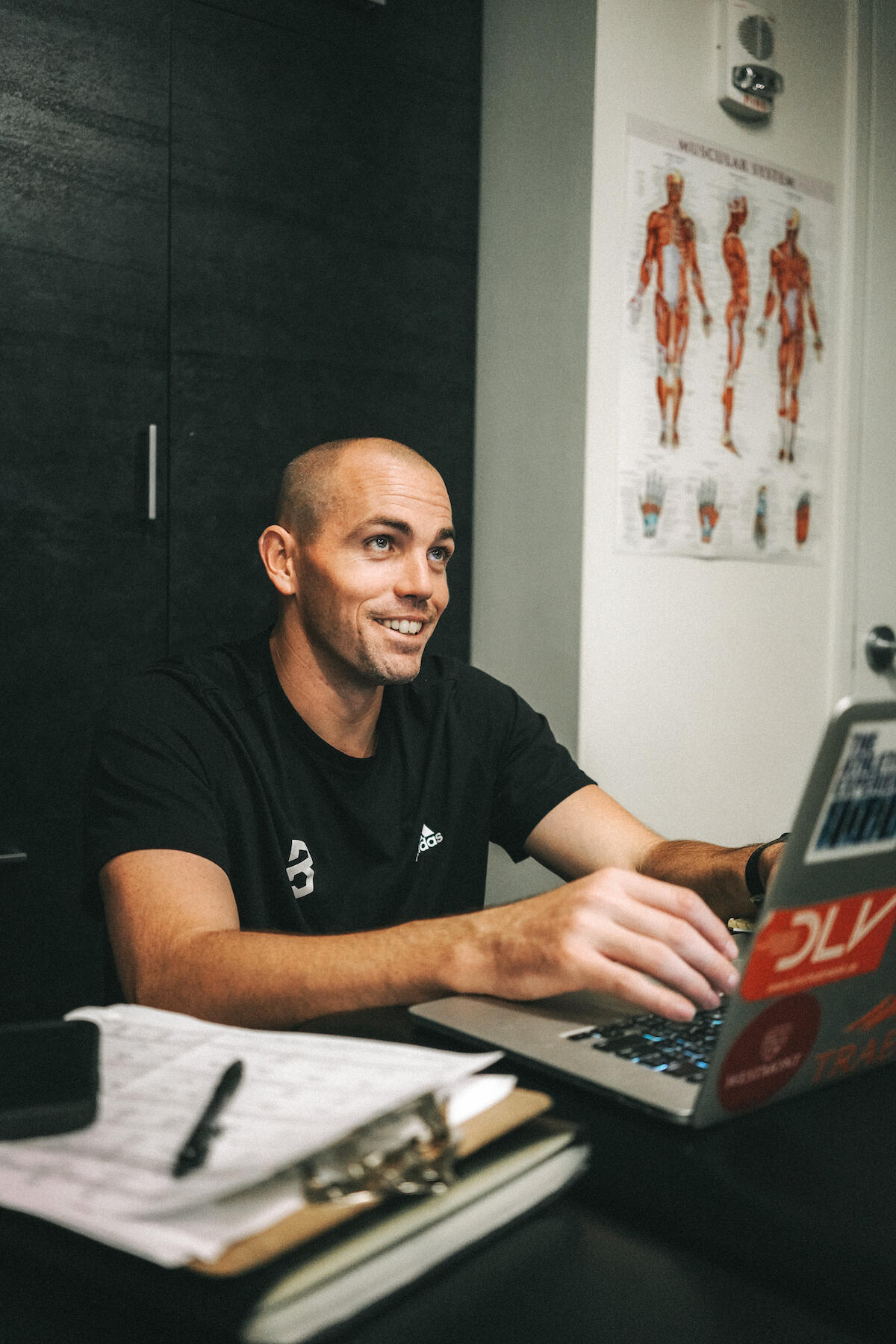 Tom FitzSimons
Lead Performance Coach - P3 ATL
Tom joined Peak Performance Project in the Fall of 2022. Tom serves as the Lead Performance Specialist in P3's Atlanta, Georgia facility. Tom utilizes his array of coaching and athletic experiences to deliver world class training to the professional and amateur athletes training at P3.
Prior to working with P3, Tom served as a Track & Field coach at the Olympic, collegiate and youth level. He coached combined-events athletes in the 2016 and 2020 Olympic Games, Barb FitzSimons, Team USA - Heptathlon and Lindon Victor, Team Grenada - Decathlon, respectively. He coached Lindon Victor to the Grenadian National Record in the Men's Pole Vault in 2021. As a collegiate coach, Tom has coached three NAIA National Champions in the Pole Vault while working at Westmont College. Tom was awarded Assistant Coach of the Year by the USTFCCCA in 2019 for the Western Region. Tom graduated from Mount St. Mary's University with an MBA in 2013 and has certifications within USA Track & Field, USA Weightlifting and USTFCCCA S&C. 
Before developing a passion for coaching, Tom competed professionally as a decathlete. Tom competed at five straight USA Track & Field Championships, placed Top-10 on four separate occasions, won the Bronze Medal in 2014 and competed in the 2016 Olympic Trials. Twice, Tom represented Team USA internationally in the Thorpe Cup.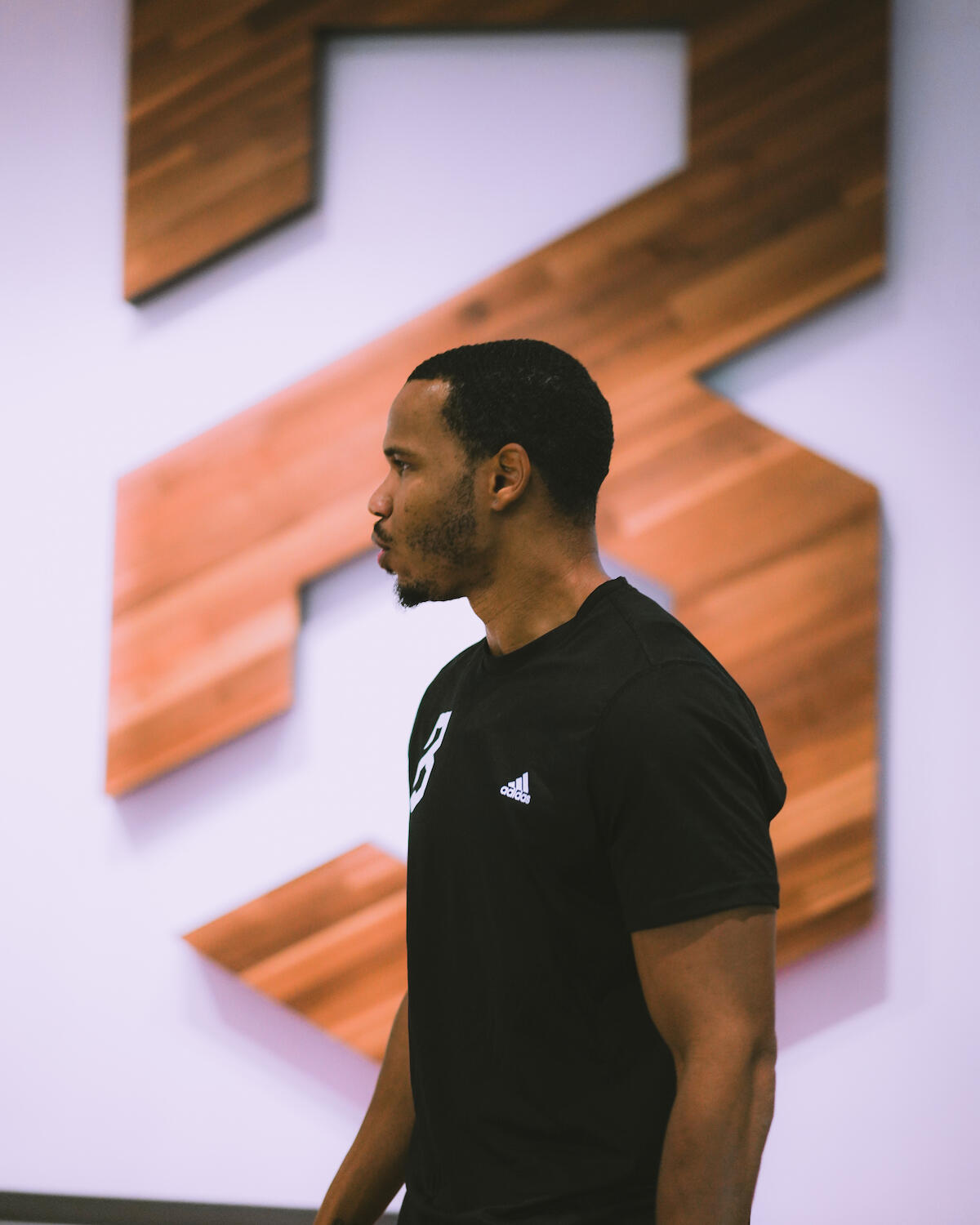 Trevor St. Agathe
Performance Coach
Trevor St. Agathe joined P3 as a performance coach for the Atlanta location in 2019. Trevor brings a wealth of experience in strength and conditioning for professional athletes. Prior to joining P3, Trevor served as the Head Strength and Conditioning coach for the Brooklyn Nets and later as a strength and conditioning coach for the Toronto Maple Leafs, where he collaborated with former P3 employees. Trevor holds a PhD(c) in Human and Sport Performance from the Rocky Mountain University of Health Professions, as well as a Master of Science from LIU Brooklyn.
Nick Gibson
Director of Basketball Player Development - ATL
A self-described "basketball bohemian", Nick Gibson leads basketball player athlete development at P3 Atlanta. He has a non-traditional path to his current role, having started as an NBA scout before transitioning into player development due to his passion for helping athletes. Nick has worked with basketball players around the globe, including in China and in Tunisia where was an integral part of the national teams AfroBasket title in 2021. Nick brings a unique ability to connect P3's findings and development plans to the court.
At P3, Nick has developed a comprehensive program for high school basketball players that includes 360 development, covering everything from assessment and training to on-court skill development, scouting, and remote work. This holistic program will provide top young players with everything they need to optimize their development.
Nick earned his Bachelor's degree in Broadcast Journalism from Syracuse University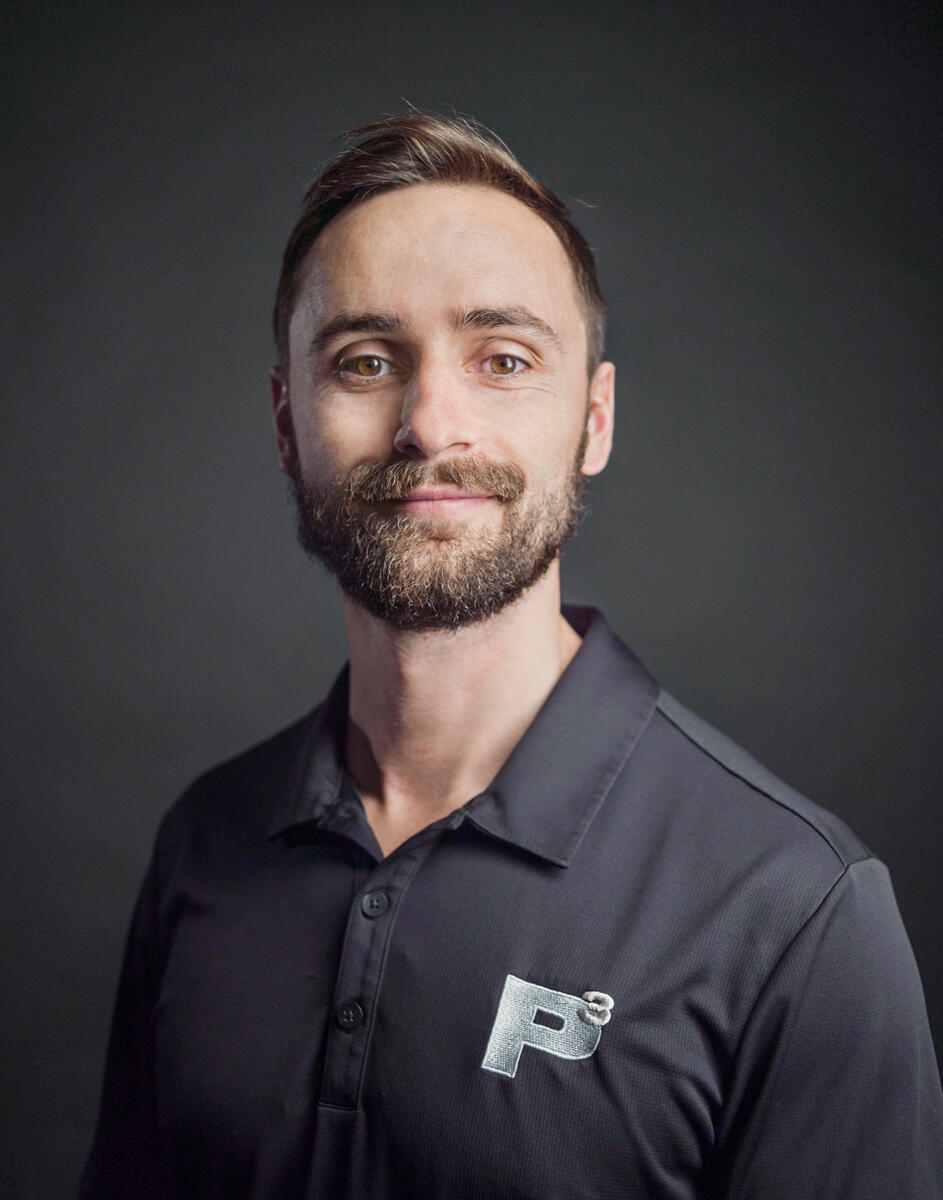 Luke Storey
Performance Education
Director of Sports Performance - University of California Santa Barbara
Luke started his career with P3 in 2013. He has served as a performance coach and Director of Performance respectively. His current role is focused on internal and external education. Luke is also currently the Director of Sports Performance at the University of California Santa Barbara. Luke held the position of Head Strength & Conditioning Coach at the Orlando Magic in the NBA from 2018-2020. 
Luke is originally from London, England and prior to joining the P3 team he worked as a strength & conditioning coach in professional cricket, rugby and within the English Institute of Sport. He has completed Bachelors and Masters degrees in Sports Science and Exercise Physiology as well as being certified through the NSCA and UKSCA holding the CSCS and ASCC qualifications respectively.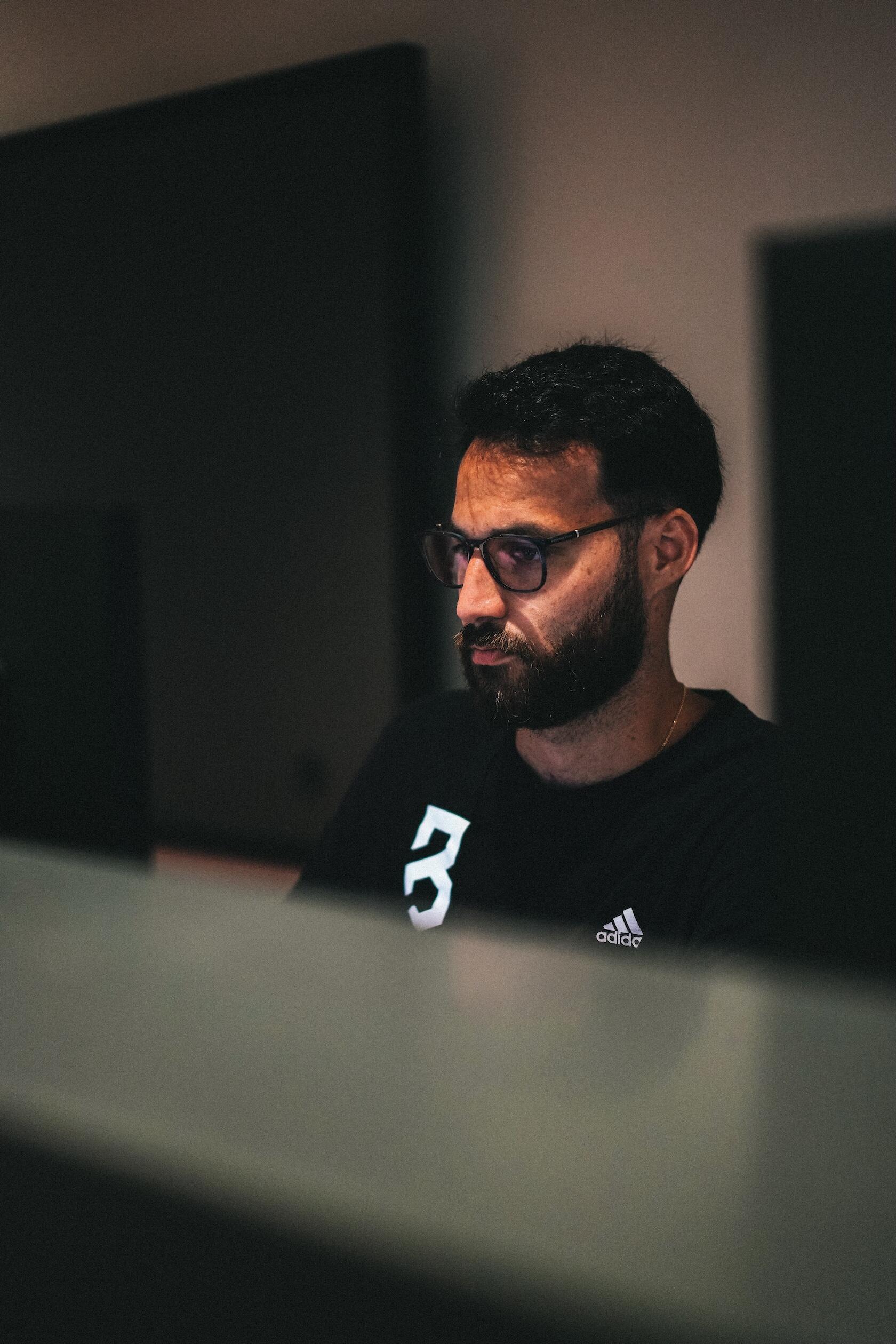 Sebastian Rivera-Mongil
Biomechanist
Sebastian Rivera-Mongil is a mechanical engineering graduate from the University of Puerto Rico-Mayagüez, armed with a deep-seated passion for innovation in sport . Coming from a sport science internship at the University of Pittsburgh, his journey has showcased his adeptness at grasping engineering concepts and translating them into the world of sport science. His creative thinking distinguishes him as a promising biomechanist poised to contribute significantly to the athlete research and development landscape. With a solid foundation and commitment to growth, Sebastian joined P3 as a biomechanics intern back in April and now is part of the full-time staff.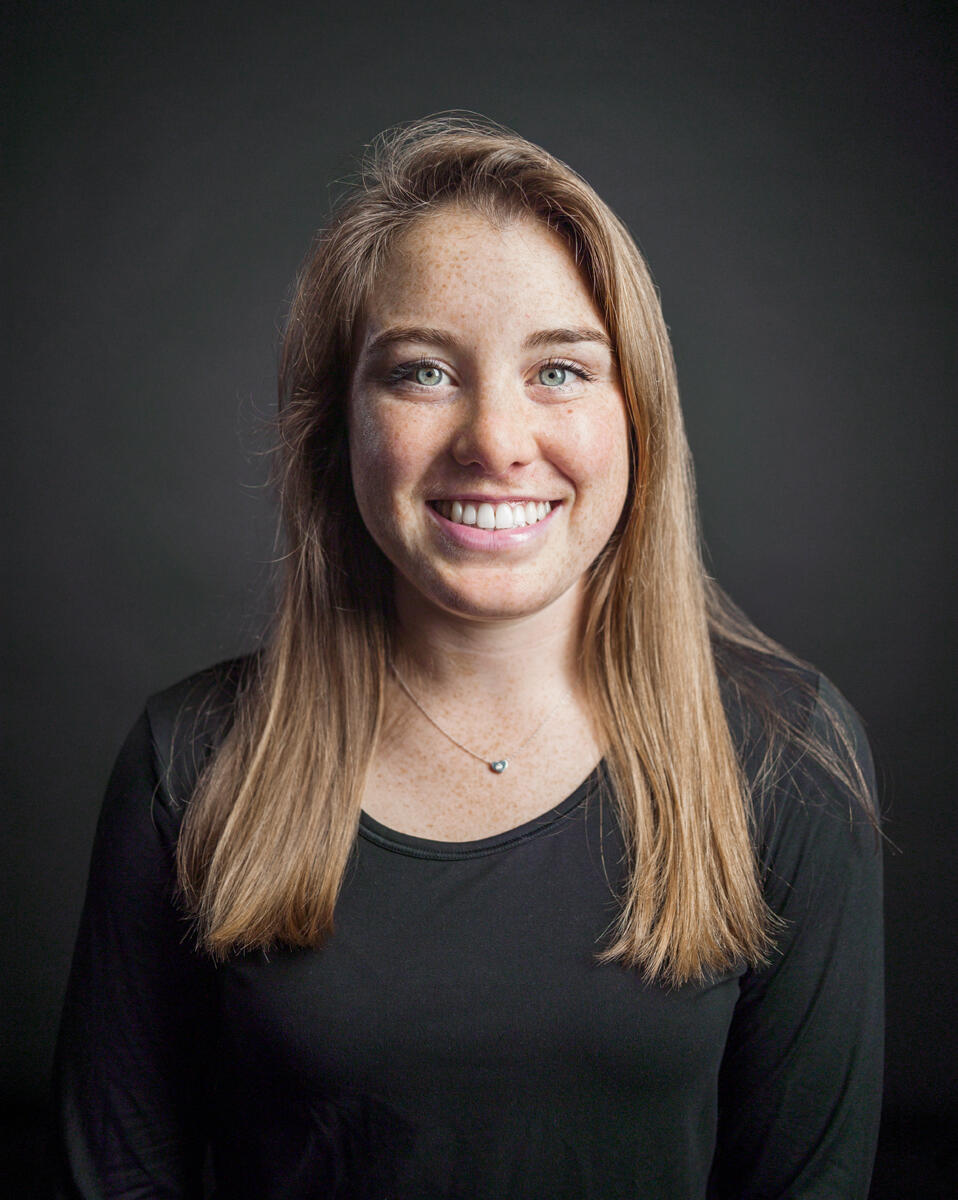 Kyle has immersed herself in athletics from a young age; both watching and competing in many sports, including playing Varsity Lacrosse at Stanford University. Combining her personal interest in athletics with an academic interest in biomechanics, Kyle majored in Biomechanical Engineering at Stanford, focusing on its application in sport. Kyle joined P3 in 2015 as one of our biomechanists and is now primarily responsible for managing P3's Motion Capture and Force Plate Database. This database allows P3's team of biomechanists to easily assess data, creating an optimal environment for research and analysis.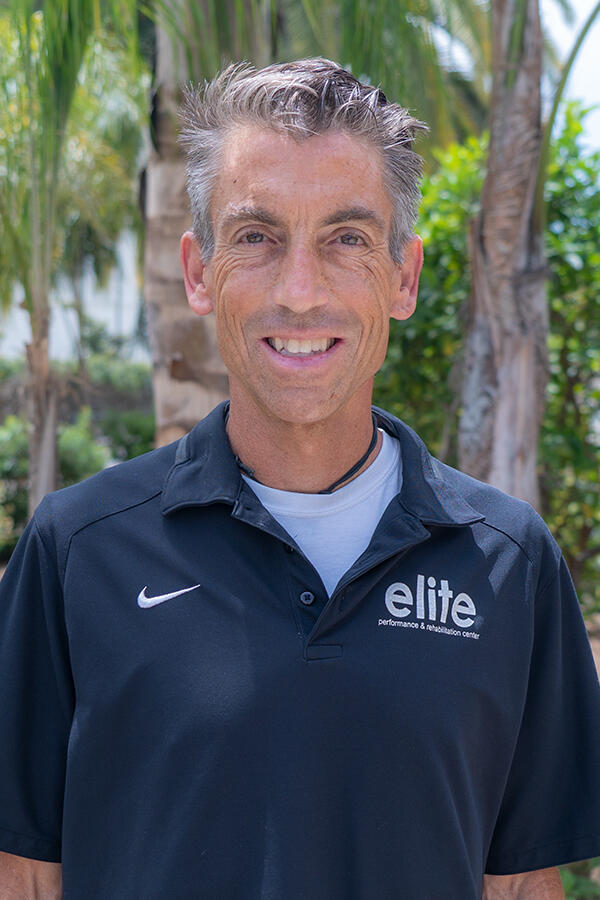 Mike Swan
Physical Therapist
Mike Swan is a highly accomplished physical therapist and endurance athlete who has been an integral part of the P3 team since 2006. He holds a Master's degree in physical therapy from the University of Southern California, where he was awarded the Graduate Student of the Year by the clinical science department upon graduation.
Mike has been working with Dr. Elliott and P3 since 2004 and has directly treated, as well as overseen the rehabilitation of, hundreds of professional athletes at P3. He is also the owner of Elite Physical Therapy and Rehab, a highly successful and well-regarded rehab facility in Santa Barbara.
Mike's expertise in manual therapy has made him an invaluable member of the P3 team, where he specializes in helping athletes recover from injuries and regain their physical capabilities. He uses cutting-edge manual therapy techniques in conjunction with exercise prescription and movement analysis to provide the best possible care to our clients.
Furthermore, Mike's personal experience as an accomplished endurance athlete has given him a unique perspective on the challenges faced by athletes in their training and recovery. Together with P3, Mike is committed to providing athletes with the tools and resources they need to optimize their performance and achieve their goals.
Ryan Yamada
Physical Therapist
Ryan Yamada is a highly skilled Physical Therapist with a Doctor of Physical Therapy degree from the University of Southern California. He has a Bachelor of Science in Biology and a Bachelor of Arts in Psychology from the University of California, Berkeley. Ryan works at P3, where he focuses on helping athletes recover from injuries and improve their performance using his expertise in rehab, manual therapy and exercise prescription. His holistic approach and dedication to helping athletes achieve their goals has been a major asset to P3 and our clients.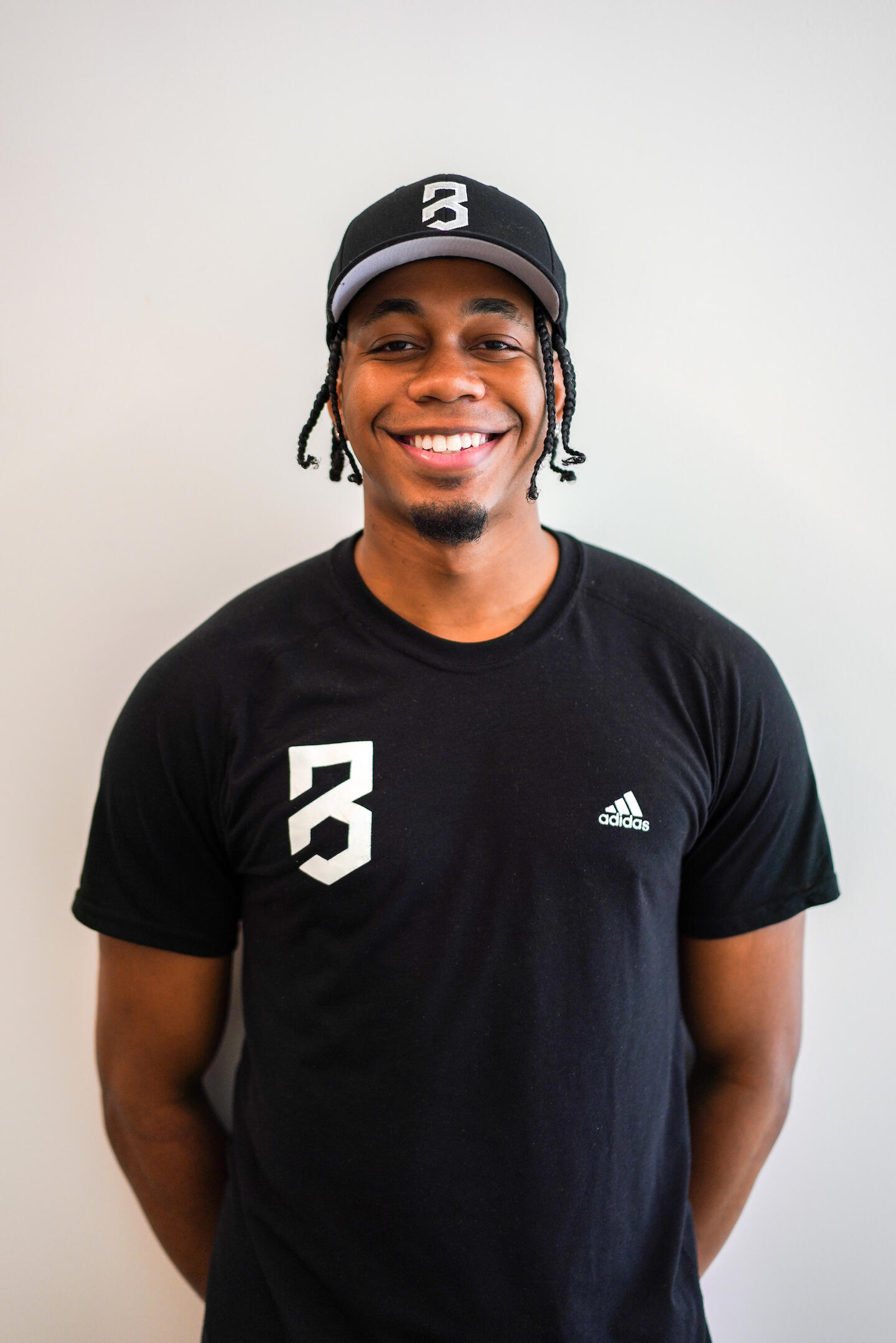 Jalen Williams
Video and Photography
Jalen Williams is a talented videographer and photographer who has dedicated his career to capturing the stories of unique athletes and showcasing their work. Since joining the team at P3, Jalen has been instrumental in showcasing the incredible work of the athletes who train here. He has captured the intensity and determination of basketball players, football players, baseball player and Olympic athletes, bringing their stories to life through his powerful imagery.