Professional organizations devote entire departments to identifying talent. These departments require significant capital as they travel the world, breakdown video, gather intel and analyze game data using sophisticated models to try and better understand an athlete's ability.
The superior execution of various physical act's (I.e accelerating, decelerating, jumping, etc. ) can put athletes in advantageous positions over their opponents. Traditionally these qualities have been evaluated subjectively. To have a more complete and accurate picture of an athlete, a more nuanced and objective understanding of how they move is warranted.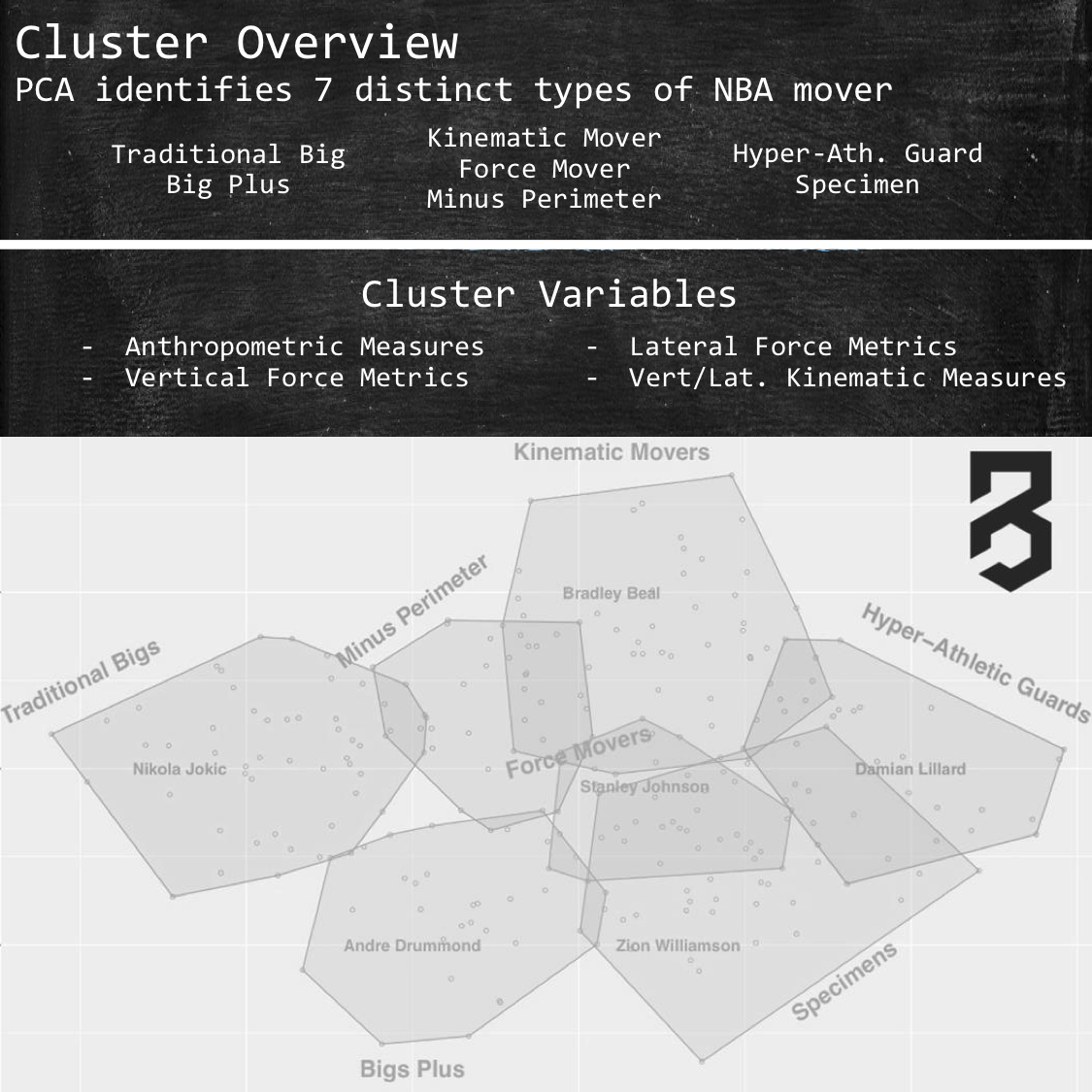 As P3 has amassed thousands of assessments on professional athletes, we've been able to identify key metrics that relate to various game actions. In certain sports we've also started to develop positional norms. Thus, when testing a prospect, we can inform your organization where this player ranks amongst his peers, what physical acts they excel at, along with some opportunities for improvement. Going further, in the same way that advanced modeling can be used to identify players who are similar stylistically, nearest neighbor analyses can be leveraged to understand which current players share mechanics similar to a prospect looking to break into the league.
James Harden's Secret Talent
Slowing Down
James Harden was an immensely effective NBA player long before he set foot in P3. It was easy to see that James was great. It was much more difficult to understand how he was so great. James' underpinning strengths needed a deeper look.
James went through the same assessment that every other elite basketball player at P3 goes through. His biomechanics were picked apart during a series of ballistic vertical and lateral plane movements with 3D Motion Capture and Force Plates.
James' traditional performance numbers – the ones that get discussed at the Combine – were unremarkable. James' metrics related to Deceleration, however, were beyond elite. Eccentric Force generated during the CMJ, the rate at which he generated this force, the kinematic values associated with his eccentric phase movement, and forces produced during change of direction testing…all broke our models. James has some elite athletic tools, they just aren't the ones that we were accustomed to looking for. Excelling in Deceleration meant James had the perfect set of tools for step-backs and drawing fouls – traits that weren't easily studied without detailed biomechanical data.
Luka Doncic
Is He Athletic Enough?
Leading up to the 2018 NBA draft, there were questions about Luka Doncic athleticism. Teams wanted to know if his European success would translate to the NBA? Would the superior athleticism he'd face in the NBA limit his effectiveness? Did he have the ability to create space, stay in front of his man?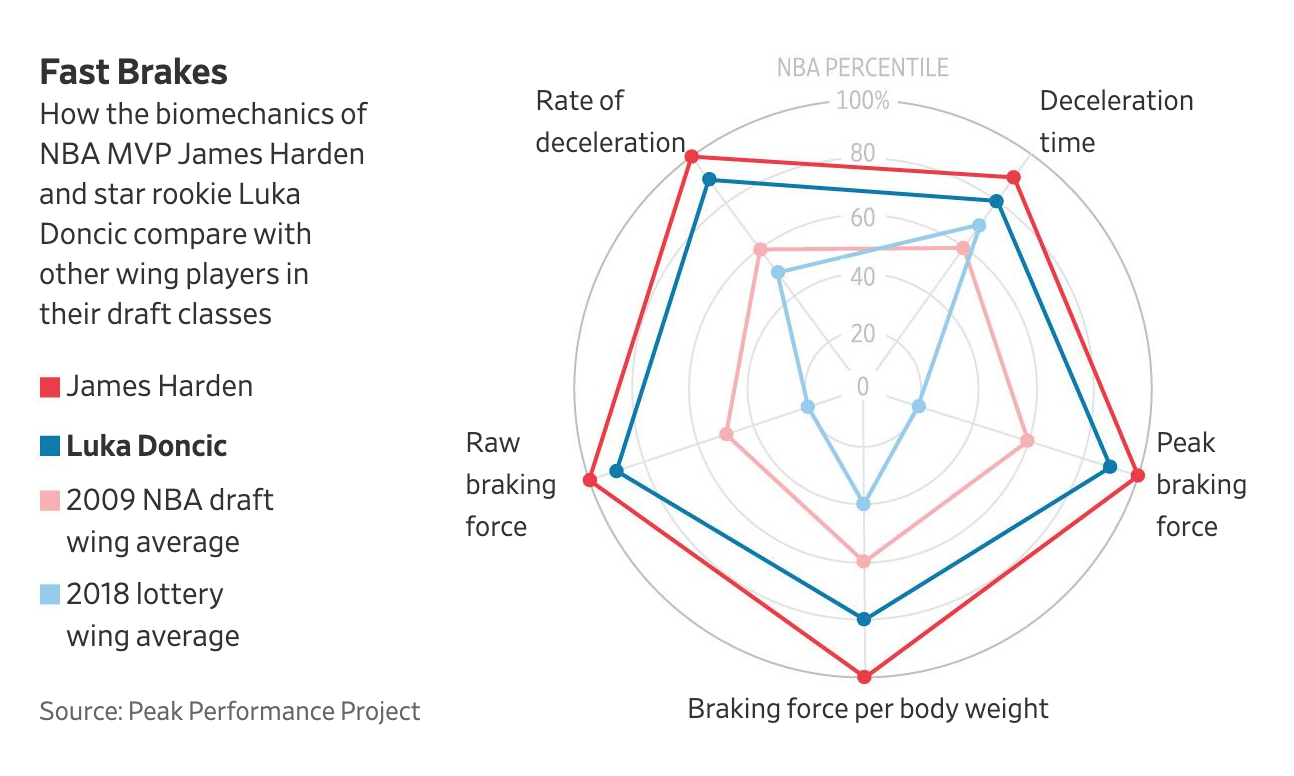 Luka first started coming to P3 when he was 16 years old and spent a few weeks with us each summer leading up to the start of his NBA career. It was immediately apparent and became even more evident as he developed and matured, that Luka did in-fact have tools to excel at the NBA level. He possessed above average strength, lateral acceleration and great positional size. What really stood out, however, was the same thing that we noticed in James Harden - Luka had superhuman braking ability.
While James ranks in the 99th percentile in a series of deceleration related metrics compared to our NBA database, Luka as a teenager ranked in the 93rd percentile. In the same way that James' athletic gifts bubbled beneath the surface, Luka's did too.
Learning from the granular data on the benchmark athletes in our dataset gives us the chance to identify athletes who possess unique tools that might escape the eye-test. Studying James gave us a chance to understand Luka before he set foot on an NBA court. Something tells us Luka won't be the last of his kind.