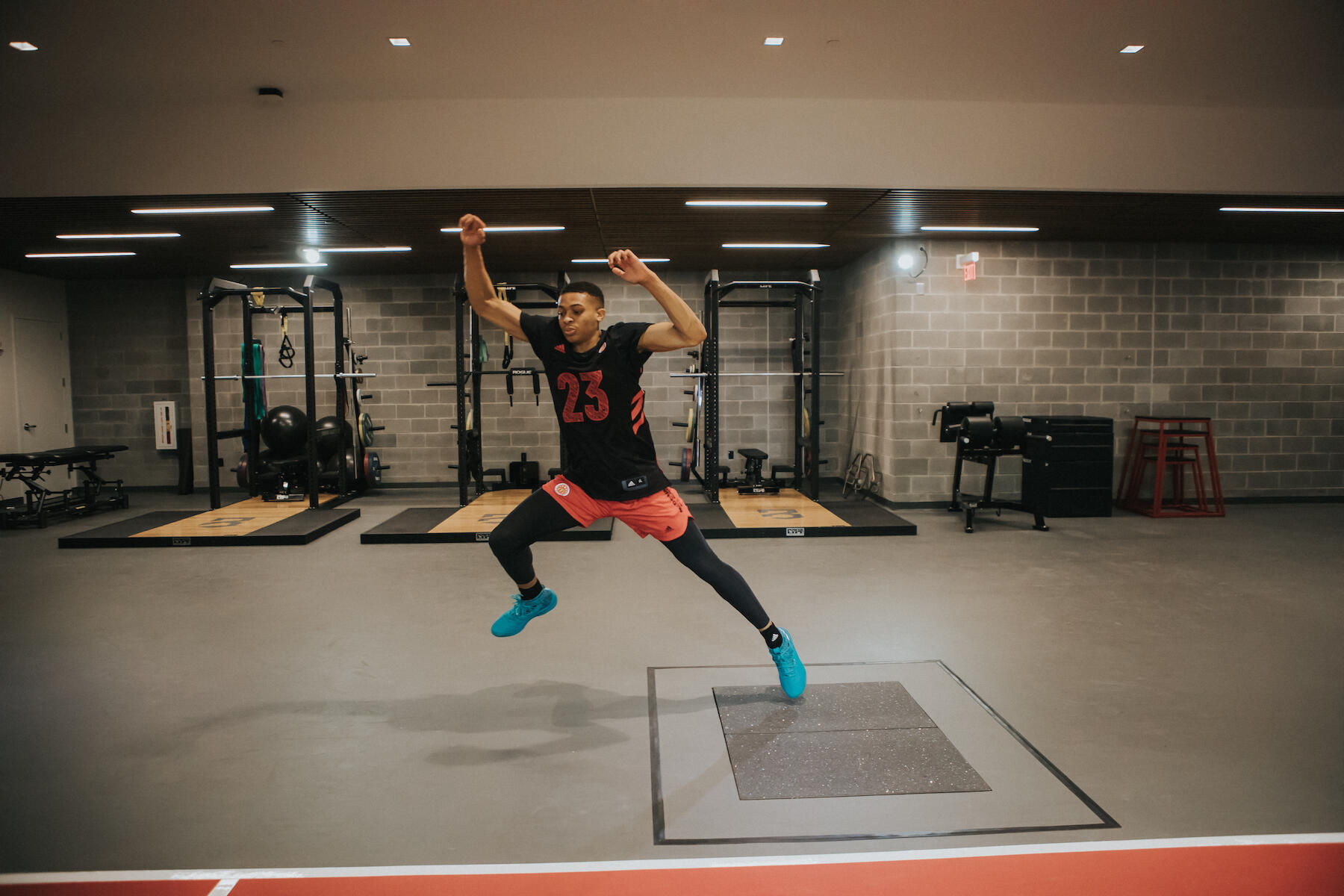 P3 Labs is a gold-standard lab solution that provides a full service assessment process developed by P3's biomechanical engineers, data-science team, years of pro athlete assessment data, and research. This solution will allow for the rapid processing of force plate and 3-D motion capture data at your facility, as well as the ability to compare your athletes to P3 pro athlete averages across a wide range of key performance and injury indicators
Once installed, the P3 Labs system will allow your staff to be entirely self-sufficient, but with the support and assistance from P3 on a training and technological level.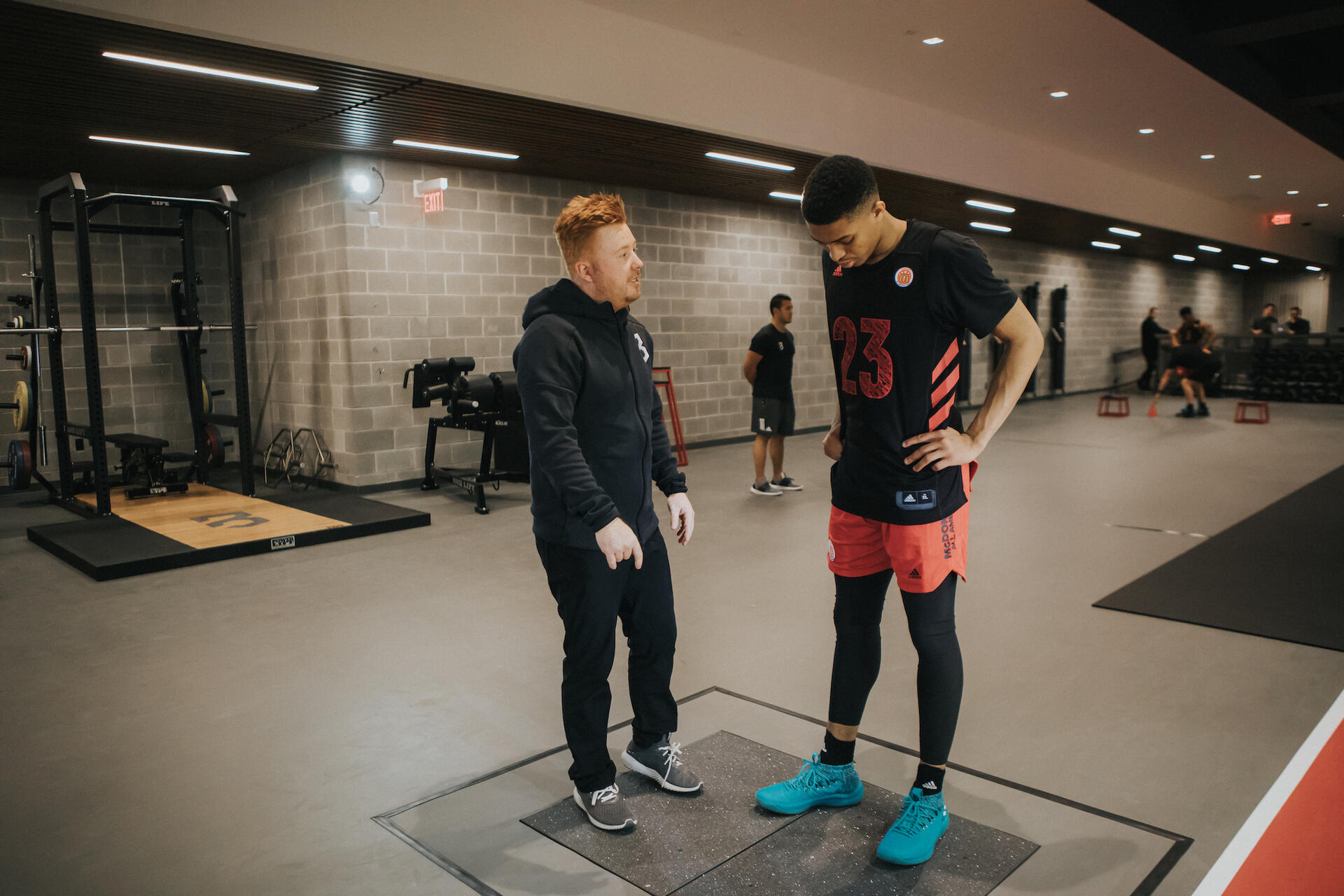 Data Context
P3's database consists of thousands of gold-standard unique pro athlete assessments. P3 constantly runs retrospective and prospective studies enabling us to refine the weighting and identification of key performance and injury risk indicator metrics that can better inform the athlete training process.
Know-How
P3 has unmatched experience leveraging gold standard technology for the purpose of performance enhancement and injury risk mitigation. We remove the steep learning curve of implementing advanced technology and data-systems in an athlete development environment.
Network
P3 has multiple gold standard labs around the globe in elite sporting environments. All of the data from these various locations is pooled for the purpose of context, insight and knowledge. As P3's data grows, our research and insights evolve - and so do yours.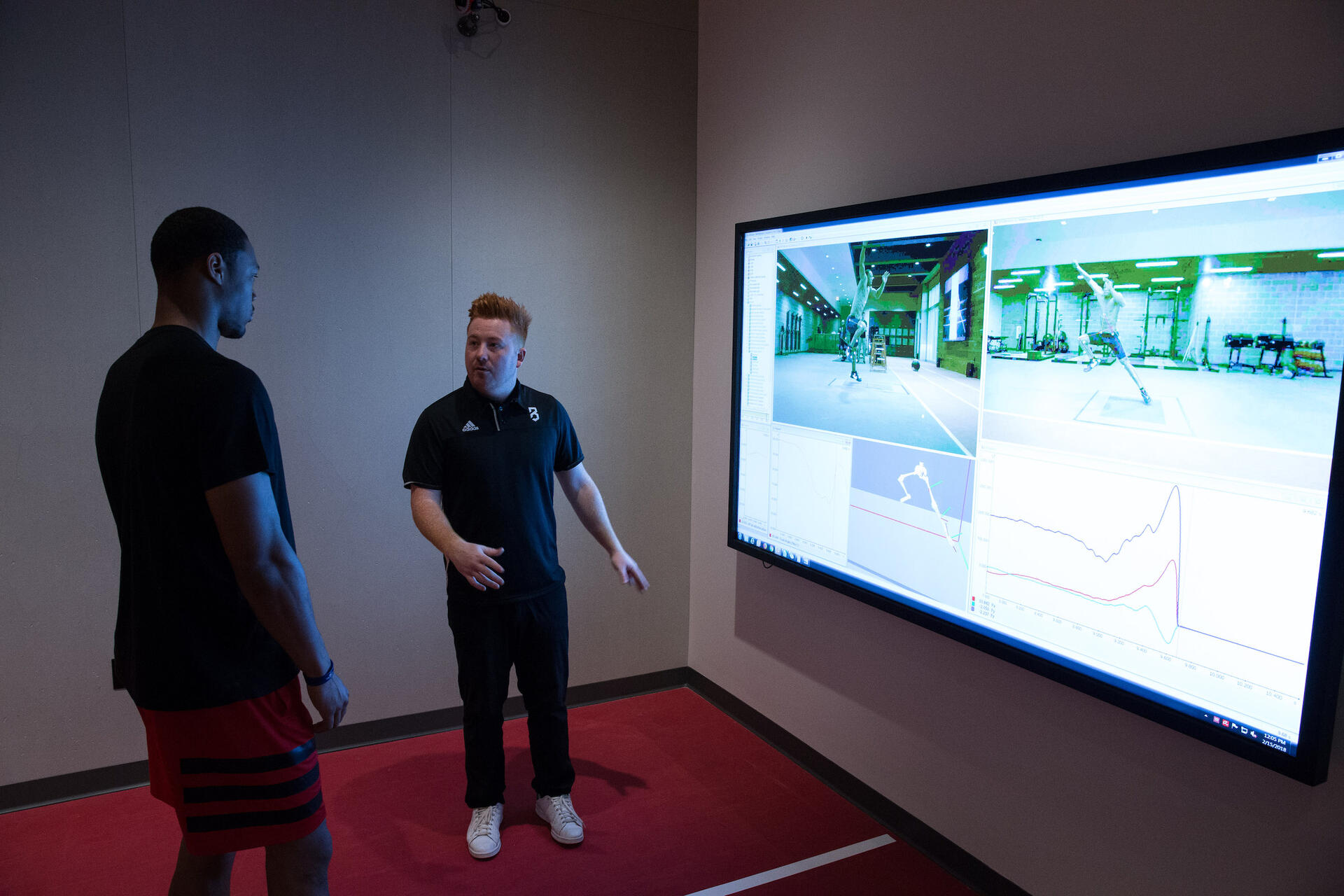 Analyze Reliable Biomechanical Risk Factors for Injury 
P3 Labs provides the ability to analyze a host of conventional and novel sports science metrics. Novel metrics are based on P3 pro athlete research and outcome studies. Understand your athlete's landing, loading and acceleration strategies in great detail compared to P3 norms.
Analyze Key Performance Indicators 
In order to achieve better performance, it helps to understand the underpinning physical qualities and biomechanical patterns that are associated with specific performance outcomes. P3 has gold-standard data on many of the best athletes in various sports doing max-effort jumps, accelerations and change of direction tasks. This has allowed P3 to identify the key biomechanical qualities that elite athletes possess and also informs the selection of key performance indicators that are auto-populated after an assessment. 
Objective Return to play 
Return to play scenarios are when athletes often receive the most individual attention. Training direction, progression decisions, and clearance should be based on key objective markers. When athletes are cleared to jump and cut, P3 Labs allows for the ability to evaluate key injury indicators relative to baseline and relative to pro athlete norms.
Detailed Benchmarking 
Quantify and evaluate precise injury and performance indicators relative to previous assessments and pro athlete norms to improve program decision making and ensure that athletes are on the right track.
P3 Labs' automated reports include plane-specific key performance indicators and reliable biomechanical risk factors for injury relative to pro athlete norms. Additionally, they include conventional and proprietary sports science metrics organized by performance test. Proprietary metrics are based on years of P3 pro athlete research and outcome studies.
How is P3 different than sports science technologies we may have already invested in, like a load monitoring device?
There are two main pieces to the injury prevention equation - the load the athlete is exposed to (i.e. minutes of practice, game) and the athlete's ability to cope with the loads and demands of the game. P3 focuses on optimizing the athletes ability to handle a high-workload through precise assessment and training that seeks to fix movement issues and increase biomechanical efficiency.
How is P3 different than other movement screens?
P3 Labs includes only gold-standard, research validated technology that allows for complete kinetic and kinematic profiling and for the ability to access pro athlete data context. Current screens on the market are either largely qualitative or limited to a specific plane of motion or only a few metrics. P3 Labs leverages automatic data processing and reporting to circumvent the historical time and man-power limitations of gold-standard biomechanical equipment. P3 Labs can work alongside other movement screens - more mobility-based screens in particular.
How will P3 integrate with performance staff?
P3 will work alongside your staff to create a custom solution that fits the unique needs of the organization. P3 will provide staff members with additional data, historical references and insights to contribute to better outcomes. P3's strength coaches and sports scientists have led departments in both college and professional team settings and know the challenges that strength coaches face in various environments.